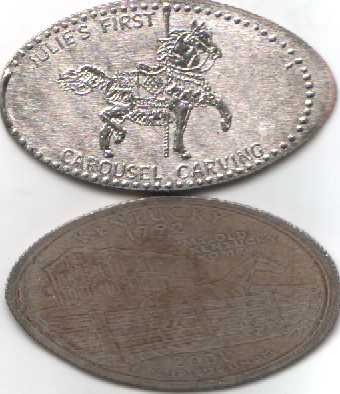 "Julie's First Carousel Carving"

My hand carved Carousel Horse is the subject of this wonderful Carousel Qurter engraved by Brad Ream.  This is my very own Carousel Quarter!  They are all pressed on BU Kentucky Quarters that Brad stained before pressing.  Pictured is the first Carousel Carving I ever did.  He stands about 13 hands at the withers or 6'3" at the ears for non-horsey folk!  After I had the die made, I changed the stance of my horse by sawing off 2 of his legs and changed him from a trot into a hand gallop.  Check out my
Carousel website
for pictures of the horse and carving process!